- FABIO D'AMORE -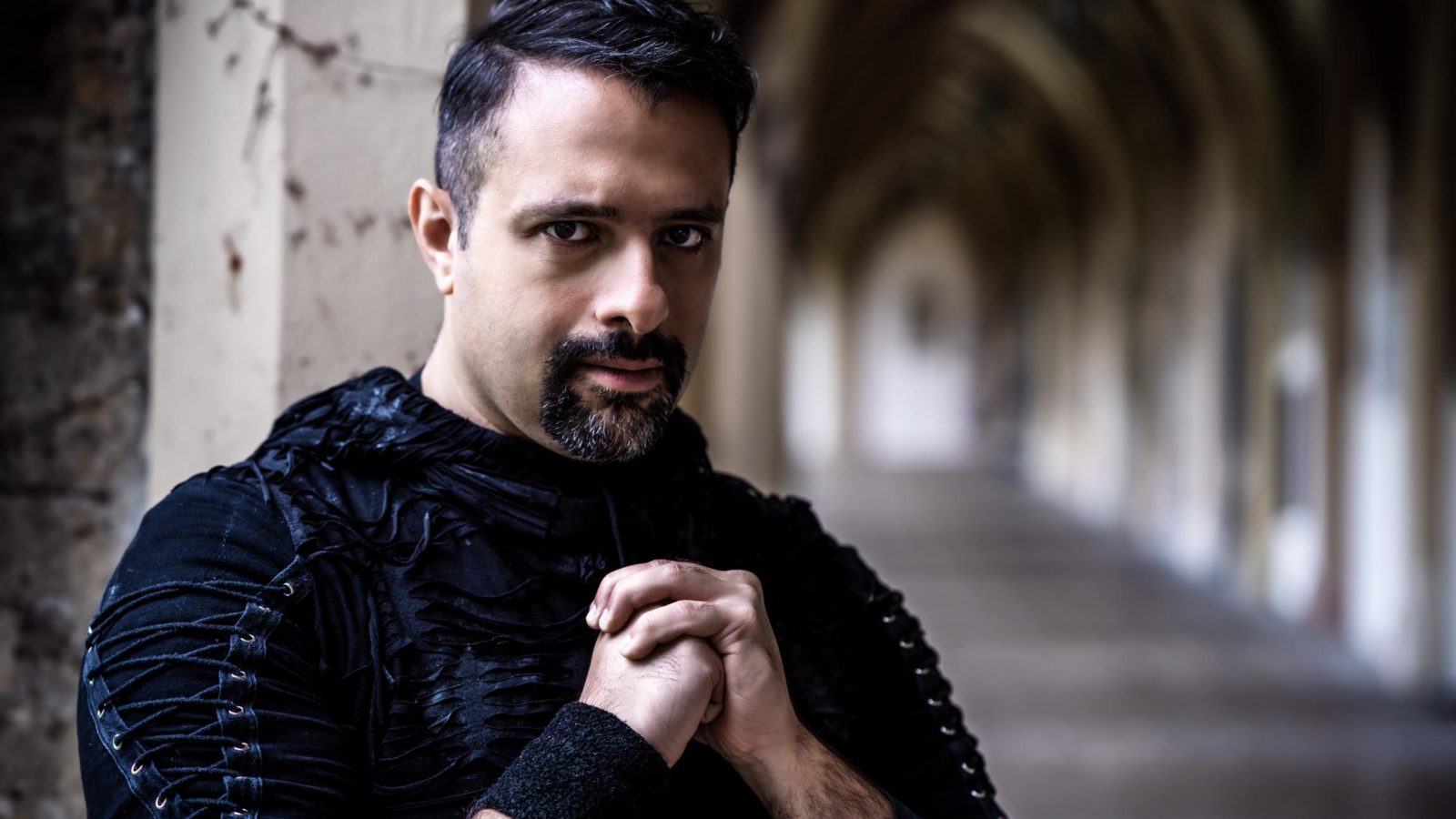 BACKGROUND
musician
sound engineer/studio manager
producer/song-writer
music teacher (bass & music theory)
GEAR
Spector Rebop5 Classic
Spector Legend5 Classic
Tech21 Flyrig
Darkglass B7K preamp
Taurus Aplification Bass DI
Palmer Chorus pedal
Lehle Basswitch Compressor
Korg Tuners
Line6 Helix Stomp
Weston E60 in-year monitors
Sennheiser G4 EW500 wireless system
Sennheiser G3 EW300 in-ear monitor system
SIT Strings
Dixon Cases
ALBUMS
DREAM THEATER – Images & Words
KAMELOT – The Black Halo
QUEENSRYCHE – Operation: Mindcrime
OPETH – Ghost Reveries
SYMPHONY X – V-The New Mythology Suite
PORCUPINE TREE – In Absentia
ANGRA – Temple of Shadows
NEVERMORE – The Politics of Ecstasy
DEATH – Symbolic
CONCEPTION – In Your Moltitude
ORPHANED LAND – Mabool
CRIMSON GLORY – Trascendence
FATES WARNING – APSOG
PAIN OF SALVATION – The Perfect Element pt.1
CRADLE OF FILTH – Dusk…and Her Embrace
DIMMU BORGIR – Puritanical Euphoric Misanthropia
ARK – Burn the Sun
LIVING COLOUR – Vivid
INFECTIOUS GROOVES – TPTMYBM
RUSH – Hemispheres
INFLUENCES
Felipe Andreoli (ANGRA)
Michael LePond (SYMPHONY-X)
John Myung (DREAM THEATER)
Geddy Lee (RUSH)
Flea (RHCP)
Thomas Miller (ex-SYMPHONY-X)
Roy Khan (ex-CONCEPTION, KAMELOT)
Jorn Lande (MASTERPLAN, JORN)
Russel Allen (SYMPHONY X)
Apollo Papathanasio (FIREWIND, EVIL MASQUERADE, SPIRITUAL BEGGARS)
Geoff Tate (QUEENSRYCHE)
Daniel Gildenlöw (PAIN OF SALVATION)
BOOKS
The Lord of the Rings (J.R.R. Tolkien)
The DaVinci Code (Dan Brown)
MOVIES, TV SHOWS…
The Walking Dead
GOT
11/22/63
Fargo
Westworld
The Bridge
FAVOURITE FOOD
All Italian food! (especially from Sicily & Tuscany,or cooked by me!)
Kebab
Pizza
still learning great Tyrolean food…
FAVOURITE DRINK
Natural Water
Ice Tea
Coke
Chinotto
BEST SERENITY GIG SO FAR
Aera – Vienna, 2014
BEST VISITED CONCERT
RUSH – O2 World Arena, Berlin (Germany)
HOBBIES
Cooking
Football
Video-games
Astronomy
History & arts
PERSONAL MUSICAL HISTORY
Born November 22nd 1986, Fabio started studying and playing music at the age of 4.
He progressed through several instruments, from piano, to percussions, to guitar, and finally to bass, his main professional instrument. Fabio is also a self-taught singer.
He built up his career with various local rock and metal bands beginning at the age of 14, where he also discovered his passion for progressive music. He contributed to and recorded several demos and EPs with different bands, between 2000 and 2004.
He joined the Italian progressive act PATHOSRAY, his first professional band, in 2004, internationally releasing two records. The first was the self-titled debut in 2008 (Sensory/Laser's Edge US/EU, Avalon Marquee JP), followed by Sunless Skies in 2009 (Frontiers EU/US, Soundholic JP). With PATHOSRAY, at the age of 21, Fabio was already touring in the USA, where the band opened at the premier indoor American festival ProgPower USA. There they shared the stage with bands such as Amorphis, Iced Earth, Jon Oliva's Pain, Riverside, and many other notable acts. That same year, PATHOSRAY was invited to ProgPower USA's "twin" festival in the Netherlands, ProgPower EU, where Fabio shared the stage with great prog bands such as Threshold, Cynic, Pagan's Mind and many others. PATHOSRAY also united forces on tour with other acts including Circus Maximus, Seventh Wonder and Sons of Seasons. They also played at Metalfest UK together with Vision Divine, Elvenking, Evergrey, and Primal Fear among others.
In late 2008, Fabio was asked by his management colleague Philip Giordana to take part in the 3rd album of the French metal opera FAIRYLAND, called Score To A New Beginning. (Napalm Records EU/US, Avalon Marquee JP) He contributed to the album as a bassist, backing vocalist, recording engineer, and lead guitarist . With FAIRYLAND, Fabio played ProgPower Scandinavia 2009 in Denmark, sharing the stage with Leprous, Anubis' Gate, and Wuthering Heights.
In late 2009 Fabio was contacted by the Italian prog metal band MIRRORMAZE to sing on their debut album, as well as to record the bass parts. The album, Walkabout, hit the market under Scarlet/Bakerteam Records, and notably featured Ray Alder of Fates Warning on the track Deeper Signs. Fabio also shot a video clip for the song Earn Your Answers.
In 2010, Fabio received a call from the Austrian symphonic metal band SERENITY, who requested that he become their new bass player and backing vocalist. His first gig with SERENITY was at ProgPower EU in The Netherlands, where he and the band headlined the first night of the festival. Fabio released two albums with SERENITY, Death & Legacy in 2011 (Napalm Records EU/US, Avalon Marquee JP), and War of Ages in 2013. (Napalm Records EU/US, Avalon Marquee JP) Currently, SERENITY is working on their as yet unnamed new album, due in 2015. Fabio has recorded four music videos with SERENITY, The Chevalier, When Canvas Starts To Burn (2010 and 2011, from Death & Legacy), Wings Of Madness (2013 from War of Ages) and the bonus video Fairytales. (2012 bonus-track from War of Ages)
Between 2010 and 2014 Fabio took part in two full European headlining tours with SERENITY- War of Ages over Europe, Parts 1 and 2. SERENITY also performed the Austrian Death & Legacy mini tour in 2011,  a mini headliner UK and Switzerland tour in 2012, a European tour as special guest for Delain in 2011, and in several shows in the Netherlands between 2012 and 2014. They were also part of the Out Of The Dark Tour 2011, performing with Van Canto, Tristania, Amberian Dawn and Xandria. As a supporting act, SERENITY has opened for Within Temptation (Vienna and Bratislava in 2014), Epica (Salzburg and Ludwigsburg in 2011), Leaves'Eyes (Enschede, Rotterdam, Nürnberg and Frankfurt in 2011), and Ian Anderson's Jethro Tull. (Kufstein, 2012) SERENITY took the stage at Masters of Rock CZ 2014 together with Dream Theater, Anthrax, Airbourne, Stryper, and many other outstanding international acts. Out and Loud festival 2014 in Germany saw SERENITY share the stage with Doro, Behemoth, Rage, and Saxon. SERENITY also played ProgPower EU and ProgPower USA, a return to familiar territory for Fabio in 2010 and 2012.
In May 2014, SERENITY was nominated for an AMADEUS Austrian Music Award in the category "Best Hard Rock/Metal Act." The show took place in the prestigious Volks Theatre in Vienna, and was televised on the Plus 4 channel.
In 2015, SERENITY will support Bind Guardian in Berlin on May 27th, will appear at Out&Loud (Napalm Records night, with Moonspell, Achab,Civil War,Insomnium) in Geiselwind,Germany, on June 3rd and will hit the stage of Metalfest Opean Air CZ (alongside with Arch Enemy, Moonspell, Overkill, Grave Digger, Insomnium) in Pilsen, Czech Republic, on June 5th.
In January 2016, SERENITY released their new album CODEX ATLANTICUS, based on the life of LEONARDO DAVINCI and consequential tour followed, with more than 60 shows as Headliners, special guests for POWERWOLF, KAMELOT, first time ever in Israel, as co-headliners with CIVIL WAR, numerous festivals such as 70,000 tons of Metal (USA/Haiti), ICE ROCK FESTIVAL in Switzerland, Wacken Winter Nights in Germany and much more planned for the first half of 2017 (Wacken, Metal on the Hills, Masters of Rock, Prog Power USA, Foodrock festival, and so on).
In 2017 SERENITY entered the studio to write the follow-up of CODEX ATLANTICUS, due to release the upcoming summer.
In March 2017, SERENITY was again nominated for an AMADEUS Austrian Music Award in the category "Best Hard Rock/Metal Act." The show will take place May 4th in the prestigious Volks Theatre in Vienna, and will be televised on the ORF 1 channel.
Fabio has also joined German symphonic metal band XANDRIA on tour twice, first in 2012 playing bass on their European tour with Epica, Stream of Passion, and Voices of Destiny. In 2014 he reprised this role as guest bassist for their 2014 USA tour with Delain, both bands supporting Sonata Arctica.
Fabio also replaced XANDRIA's actual bass player Steven Wussow on the double headlining tour in 2016 for 4 shows, where he was on stage with both SERENITY and XANDRIA.
Fabio, along with his long time music partner and co-producer Ivan Moni Bidin, owns ARTESONIKA RECORDING STUDIO, located in Pordenone, Italy, in one of the biggest alternative venues in north east Italy, called IL DEPOSITO Naonian Music Hall. He produces and records many bands, both new-comers and established acts in the market. He has collaborated with the Swedish engineer/producer Staffan Karlsson (Roxette, Firewind, Arch Enemy, Earth Wind and Fire) since 2010, teaching production courses, mixing/mastering, and co-producing other projects.
In January and February 2015, Fabio will start production and recordings of the American band INSATIA, co-produced by Ivan Moni Bidin and Staffan Karlsson, in Tucson, Arizona (USA), tracking all instruments and vocals at Saint Cecilia Studios. The album will then be mixed and mastered at his ARTESONIKA RECORDING STUDIO.
INSATIA's first and debut single "Sacred" is out since May 2015, available on iTunes and full-length will be released in July 2017.
Fabio is also a bass, vocals and music theory and music production instructor. He teaches in two offices of the LEARN TO ROCK MUSIC SCHOOL in Austria (Innsbruck and Kufstein) and SOUNDKLINIK (Imst). Fabio also offers Skype and online lessons and coaching.
Since 2011, Fabio has been signed to a world-wide deal with MAYONES Basses and Guitars (Within Temptation, Paradise Lost, Pain of Salvation, etc) and he endorses a Slogan Classic 5 and Victorious 5 models until 2016, where he switched to EARNIEBALL/MUSICMAN Stingray5 LTD as main bass, and FENDER Precision 4 as secondary instrument.
Fabio is using and signed artist for TECH21 NY USA, SIT Strings and TAURUS AMPLIFICATION.
Fabio is also part of  the JEAGER MUSIC AUSTRIA ARTISTS, and wears FOODSTUFF CLOTHING INC.
GOALS FOR THE FUTURE
Touring as much as possible with SERENITY
and making the best albums
reaching always new fans!